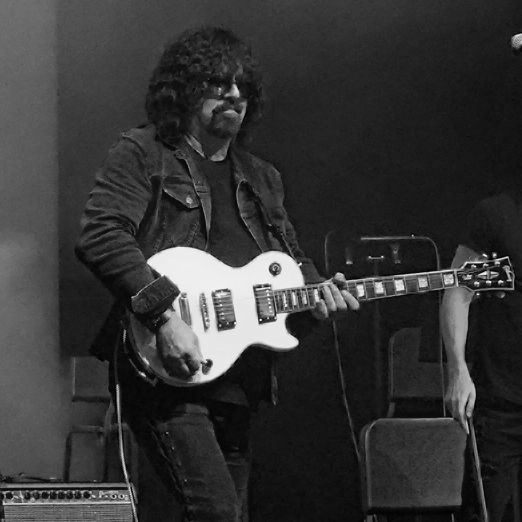 TICKET TO THE MOON
THE ELO STORY
THE BEST ELO TRIBUTE IN THE WORLD
BILL HERNANDEZ (ROCKBAND REVIEWS MAGAZINE)
"WAYNE BELFER, Music critic"
THE TICKET TO THE MOON 
(ELO EXPERIENCE) BAND
A good tribute band has the potential to land in front of large audiences very quickly. After all, everyone already knows the music. They don't need to create a fan base; they just need to prove they can satisfy the expectations of the huge, hungry fan base that already exists. 
Tribute bands are a way to recreate live performances of bands that no longer tour or exist, and they consist of entertainers who want to delight their audience. 
More than ever, rock bands are rock brands. They never really leave us. 
"In my opinion, one of the reasons people go to see tribute bands is people know what they're going to get," 
THE TICKET TO THE MOON (ELO EXPERIENCE) BAND is not just music, it's a Phenomenal Production. 
The Funky Biscuit was Standing room only on Saturday night and after seeing my first TICKET TO THE MOON SHOW I know why. 
The lead Singer with his wig and Sunglasses could pass as a Jeff Lynne double, plus his Vocals and guitar playing capture the sound of ELO's Jeff Lynne perfectly. 
But it doesn't stop there, the Band is filled with very talented musicians who recreate the ELO sound to perfection right down to the cellos. 
Then to top it off TICKET TO THE MOON turns their brilliant musical performances into a show production with perfectly placed videos on the screen for each song. The choices of the videos are so well done and they make each song more entertaining. The person or person who chose these videos and produces them for each song deserves tons of credit. It adds so much more to the show. 
People might want to see ELO and they can't afford a $150.00 ticket,"  
TICKET TO THE MOON and they're just as good." 
AMERICA HAS REACHED peak rock tribute, and I am here to make the case that TICKET TO THE MOON is one of the ones at the Top of the global epicenter.
THE MEMBERS OF THE BAND HAVE TOURED THE WORLD AND WORKED AND SHARED THE STAGE  WITH,
Chuck Berry, Jerry Lee Lewis, Julio Iglesias Jr, Rock Of Ages, Jennifer Lopez, Foreigner, Trans-Siberian Orchestra, Wyclef, Raul Di Blasio, il Volo, Romeo Santos, and Christian Castro.Trans Siberian Orchestra, Michael Bublé, Josh Groban, Andrea Bocelli, Earth Wind & Fire, Ricky Martin, Disturbed, Katharine McPhee, Sarah McLachlan, Rod Stewart, Detroit Symphony Civic OrchestraSinbad, Ron Thal (Guns & Roses/Sons of Anarchy), Marco Mendoza (Whitesnake/Thin Lizzy), and Guthrie Govan, Audra McDonald, Joey Tardif, Joel Denis, Pierre Lalonde, Michel Louvain, Michel Stax, Patrick Bourgeois
Reggie The founder as produced 2 gold records and received multiple awards for his production shows.
FROM 9 TO 25 MUSICIANS ON STAGE INCLUDING FULL SYMPHONY